Home
Classes
Get Sewing! The Basics & Beyond
Sewing for Girls - Piped Jumper
Sewing for Girls - Piped Jumper
Description
In this class we'll be making the Jenna Leigh view 4 by Bonnie Blue class. This is an intermediate to advance class. We will be applying piping to contrast fabric yoke and band on skirt. You will be applying gathers on the skirt. There are many helpful tips to learn in this class.
Teacher: Sandra
Dates and Times:
Thursday & Friday, May 23rd & 24th from 10am - 2:30pm
Cost: $100 (includes pattern) + materials
As an extra bonus, all students receive 10% off all Lola Pink purchases on day of class!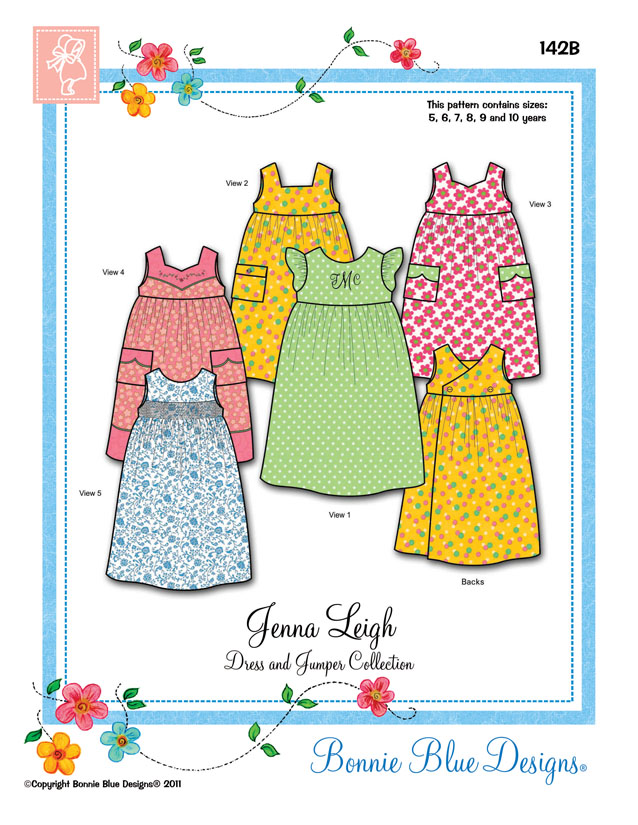 This is an on-going class at Lola Pink. Check the CALENDAR for all upcoming classes.
CLASSES ARE NOT REFUNDABLE. If you cannot make the class that you signed up for, you MUST give at least 48 hours notice. While this hasn't been an issue yet, if it does become an issue we will have to start charging a cancellation fee on top of the class fee. Please be respectful to the teacher and the other students enrolled.