BERNINA Overlocker/Serger
Sew, cut, and neaten in a single operation.



BERNINA L460 - Serger/Overlocker
This serger/overlocker offers great sewing comfort. It cuts, sews and finishes in one single step. The L 460 produces seams and hems of highest stitch quality, from fine rolled hems to wide decorative edges..
More details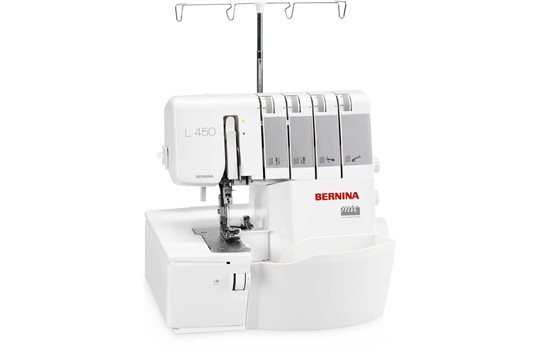 BERNINA L450 - Serger/Overlocker
The BERNINA L450, the specialist for highly stretch seams in knitwear, fine rolled hems in lightweight fabrics or decorative flatlock seams in wovens and knits.
More details

bernette Funlock 44
The bernette Funlock 44 is a low-cost overlocker for beginners including 15 stitches. The Funlock 44 offers numerous practical functions giving you a straightfoward introduction to sewing.
More details